Who We Are
Urban Wild is a group of young professionals actively supporting the work of Memorial Park Conservancy through membership and service. In return, Urban Wild members are exposed to various professional networks, as well as opportunities to learn more about, and advocate for, a treasured Houston greenspace.
Urban Wild members enjoy bimonthly happy hours both in Memorial Park and around Houston, a discount to attend Bridge Bash and an opportunity to join the planning committee, and volunteer opportunities throughout the year. This is membership with a mission and is open to ages 21 and up interested in building a deeper relationship with Memorial Park.
We invite you and your friends to join other community-driven young Houstonians as we help restore, preserve and enhance Memorial Park for generations to come.

Join Urban Wild today!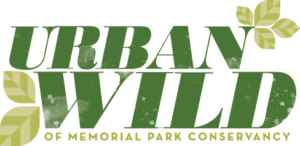 Upcoming Urban Wild Events
Friends of Memorial Park
Friends of Memorial Park is the Conservancy's principal membership program that seeks to connect park-loving individuals and community-minded organizations.
Why Membership?
Becoming a Friend of Memorial Park supports critical preservation and capital improvement projects of Memorial Park Conservancy, a nonprofit organization working in partnership with Houston Parks and Recreation Department.
Each membership helps:
Welcome 4,000,000 users annually
Improve Park amenities
Support forestry management initiatives
Plant native tree varieties
Maintain more than 30 miles of trails
Care for landscaped areas within the Park
Provide educational and training events
Nurture one of the largest urban parks in Texas
As a Friend of Memorial Park you will be invited to participate in friends-only activities, including private tours and lectures, networking events, and other opportunities to experience the Park in a deeper way.
Register or renew your membership in Friends of Memorial Park!