Millions of Houstonians visit Memorial Park each year to enjoy the variety of activities available in the Park.
Croquet
The croquet courts are adjacent to the Memorial Park Tennis Center and serve as the home courts of the Houston Croquet Association.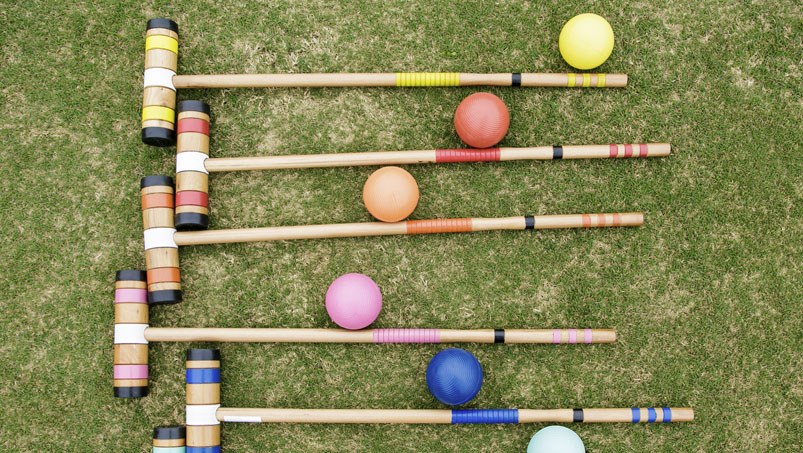 Cycling and Skating
Picnic Loop gives riders a smooth surface for their daily ride. This shared road is open for use by vehicles, road bikers, in-line skaters, traditional roller skate enthusiasts, and walkers/runners during regular Park hours. Picnic facilities are available along the Loop and can be accessed by automobile 9a-7p Monday through Friday and during regular Park hours on the weekends and holidays. While using Picnic Loop, be mindful of other Park users – slow traffic should stay to the right and passing should occur on the left.
Houston BCycle bike share rentals are available at two stations in the Park, one at the Cullen Running Trails Center and one at Picnic Loop. BCycles are permitted on paved areas including Picnic Loop, the Hike-Bike Trail on the southern edge of Memorial Drive, and roads as well as the Outer Loop Trail.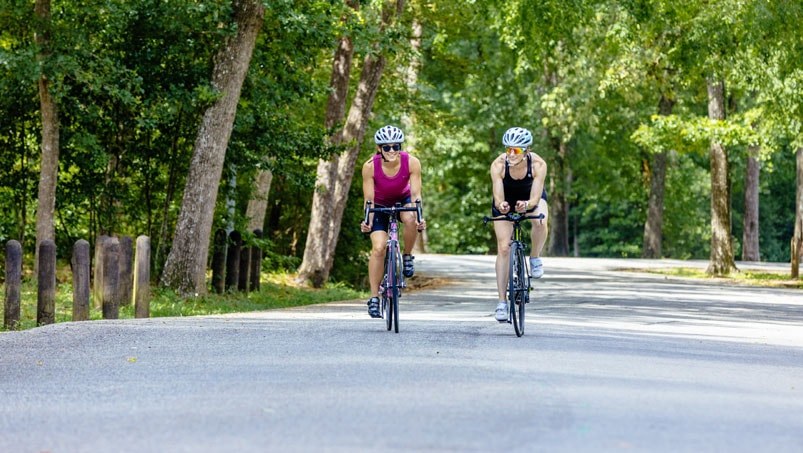 Food Trucks
Memorial Park currently hosts food trucks seven days a week near Eastern Glades, at the entrance to Picnic Loop, the Tennis Center, and Vale-Asche Playground. Follow us on Twitter to stay up to date on food trucks in the Park! All interested Food Truck vendors can apply here.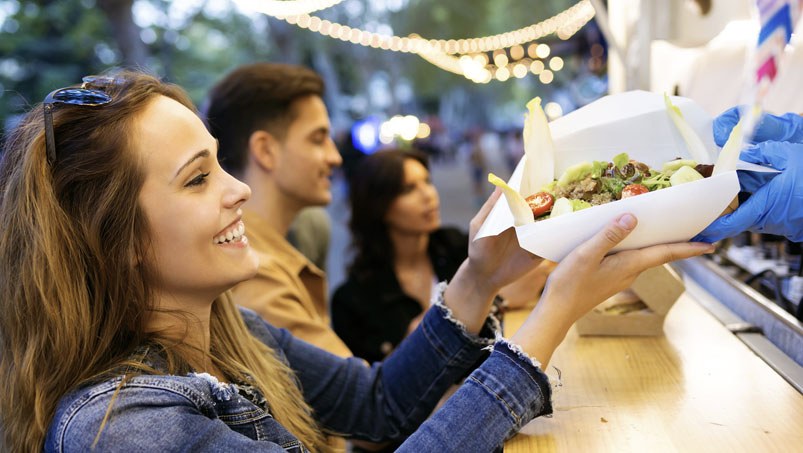 Golf
Memorial Park Golf Course is considered to be among the best municipal courses in the country. It was inducted into the Texas Golf Hall of Fame in 2016. Originally a 9-hole sand course built in 1912, it was expanded under the direction of famed golf architect John Bredemus into a 250-acre, 18-hole masterpiece. Tee times may be booked over the phone by calling 713.559.2000 or visiting www.memorialparkgolf.com.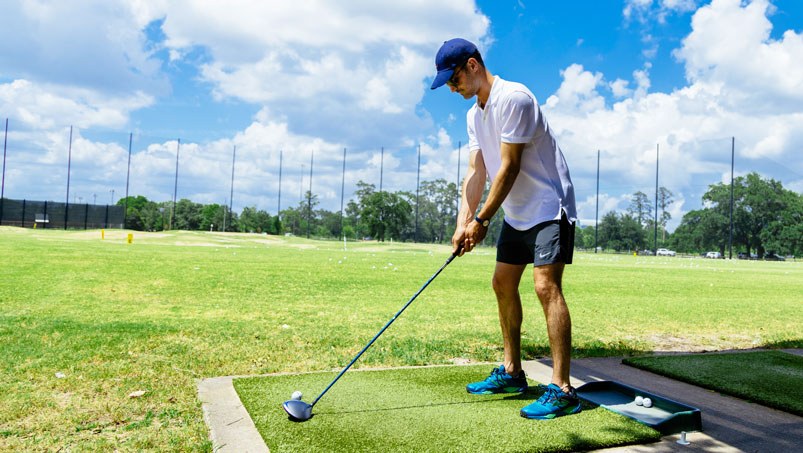 Indoor Fitness and Swimming
Memorial Park Fitness Center provides a variety of free-weight and resistance equipment, on-site trainers, and locker and shower facilities. The pool is open during the summer swimming season. Daily or monthly memberships are available for a small fee. For more information, visit the Houston Parks and Recreation website or call 713.802.1662.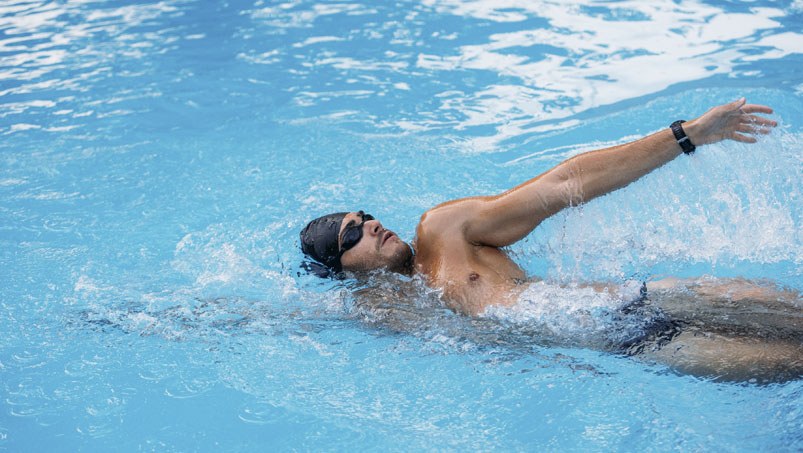 Mountain Biking
Mountain bikers are especially fond of trails located in the Bayou Wilds, the southwest section of Memorial Park. These trails are color coded with maps at the trailhead signs. Mountain bikers are required to stay on the trail system in order to protect our fragile ecosystem. The trails are mixed-use and shared with hikers; please use trail etiquette such as announcing your presence, being mindful of blind turns, and yielding appropriately to safely share trails. The mountain bike trails are affected by weather and are closed if conditions warrant to preserve the trails. Electric or motorized vehicles such as motorized bikes are strictly prohibited in Memorial Park's southside trail system.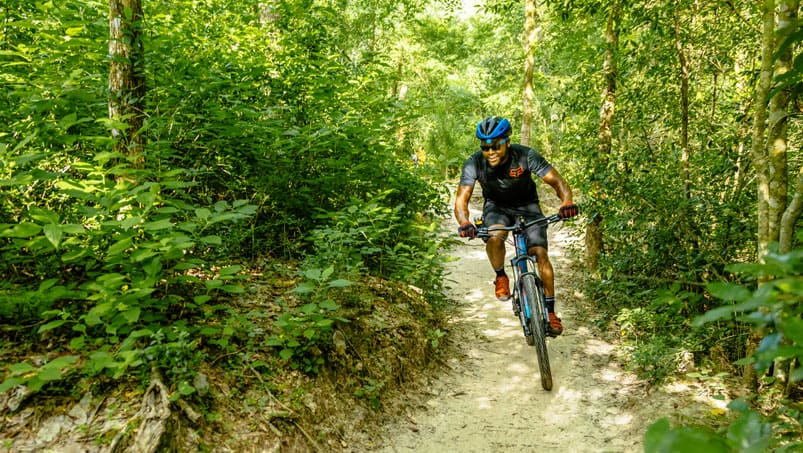 Picnic Areas
Picnic tables are located throughout the Park and are available on a first-come, first-serve basis unless previously reserved by another party. For information on Picnic Areas, reservations, and rules, please visit the Reservations Page.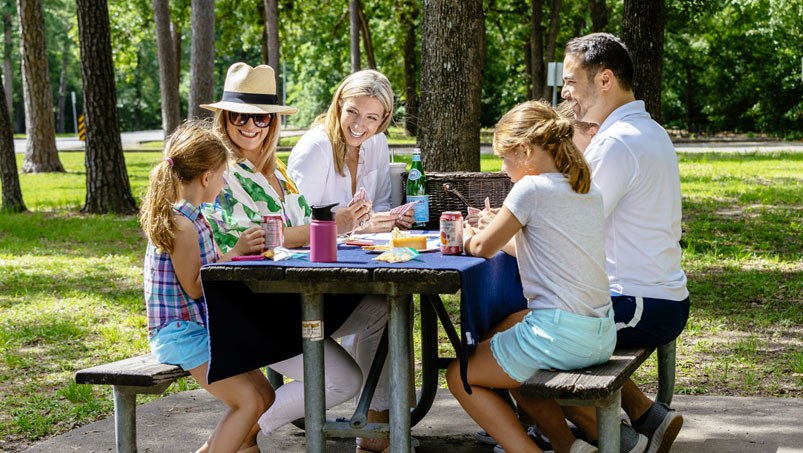 Playgrounds
The Vale-Asche Foundation Playground at Memorial Park, located on Memorial Loop Drive near Arnot Street, is an accessible playground where children of all abilities can play together. The playground structure is 90% accessible for children with mobility issues. For more information on the Vale-Asche Foundation Playground and the Playgrounds Without Limits Campaign visit www.houstonparks.org.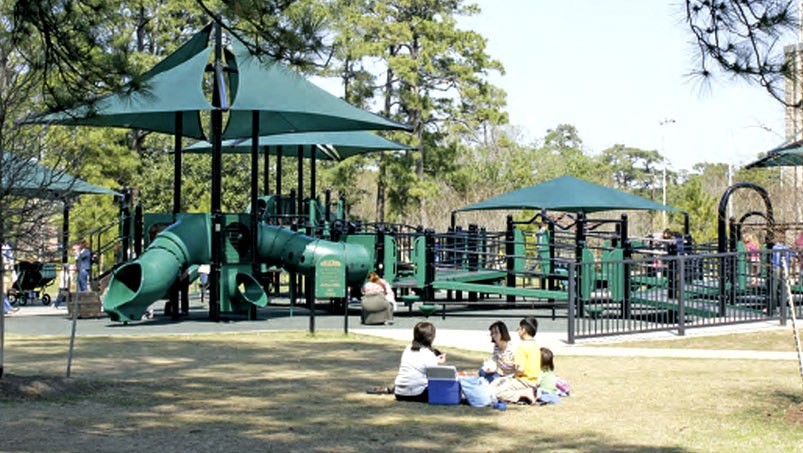 Programs and Events
The Conservancy offers a variety of free programs and events throughout the year including guided hikes, yoga classes, large community volunteer days, and historical park tours among many other options – check out the Park Calendar or follow us on Facebook and Twitter to stay in the loop on what's available in the Park.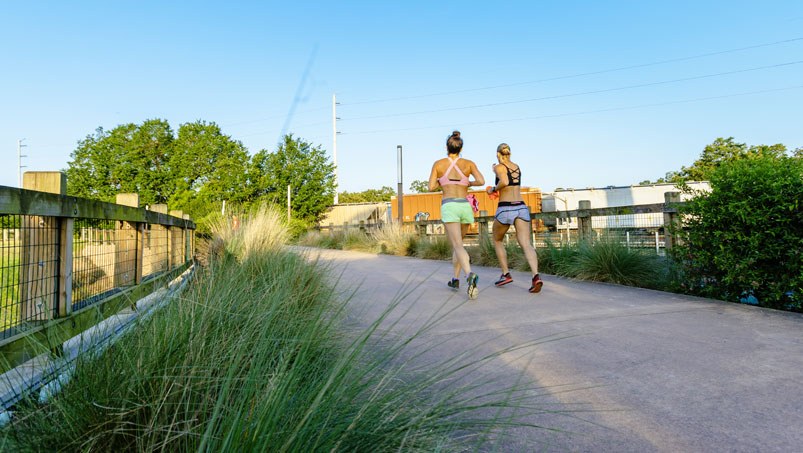 Running and Walking
The Seymour Lieberman Exer-Trail is a 3.0-mile crushed granite trail complete with exercise stations located along the trail and a larger workout station located close to the tennis center. The trail is lighted and has restrooms and water fountains along the way. The Seymour Lieberman Exer-Trail is a pedestrian only trail and the only 24-7 trail in the Park. A quarter-mile asphalt timing track, located north of the Tennis Center, allows runners to work on speed and develop their running skills. Trail running is available on the Bayou Wilds colored trails on the south side of the Park, on the Triangle Trail between Woodway and Memorial Drive west of the railroad tracks, and on the Bridle Trails north of Memorial Drive and west of the railroad tracks.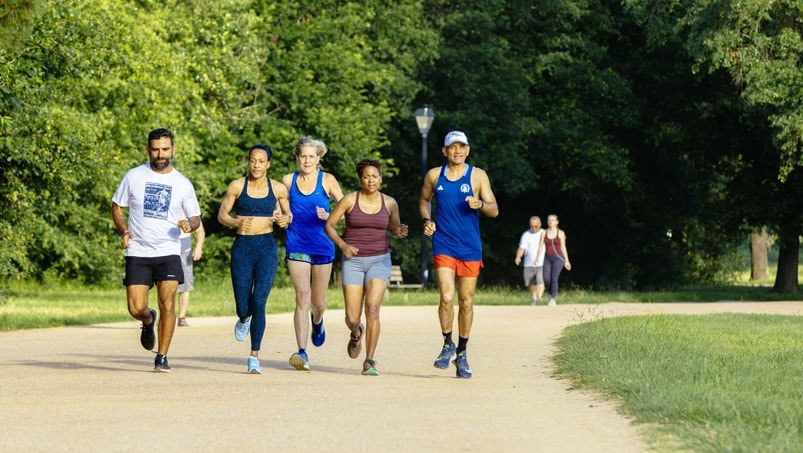 Sports Fields
Memorial Park sports fields are located on both the north and south side of the Park. Fields available for use include softball, baseball, soccer and flag football fields. These fields are available for league and tournament play only. One multi-use field is available for practice as well. For more information on adult league play contact the Houston Parks and Recreation Department's Adult Sports Office at 832.394.8804 or email adult.sports@houstontx.gov. For more information on permitting or reserving a field call the Permits and Reservations Office at 832.394.8804.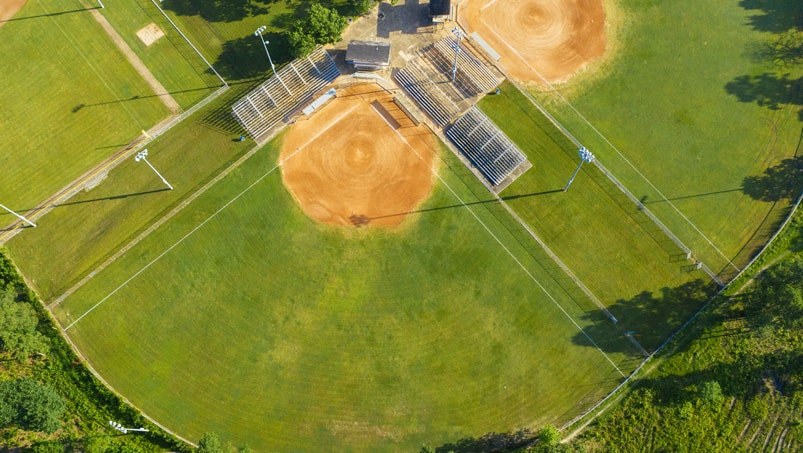 Tennis
The Memorial Park Tennis Center is located at 1500 Memorial Loop Drive, adjacent to the Seymour Lieberman Exer-Trail and features 18 hard-surface courts, a practice wall and a pro shop with lockers. Shower facilities are available for a nominal fee. Lessons, tournaments, leagues and corporate outings are available. For more information on the Memorial Park Tennis Center visit this website or call 832.395.7556.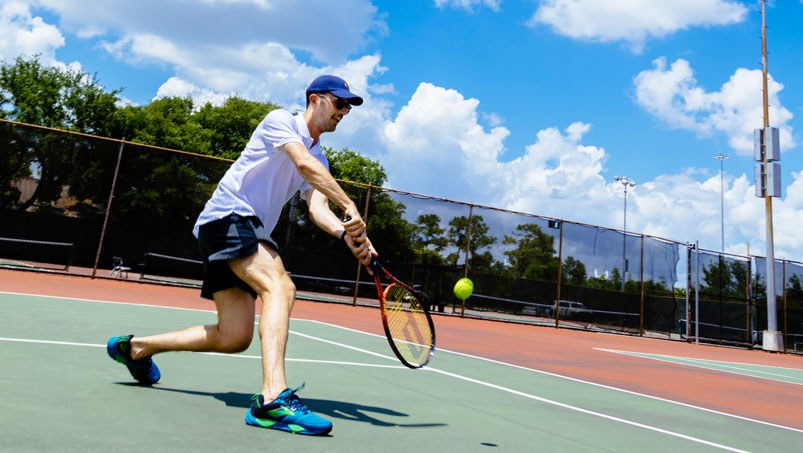 Trails and Hiking
Over thirty miles of trails are scattered within the Park for running, walking and hiking. Many of these beautiful trails twist and turn, or stretch over small creeks. There are several entrances that may be found on the Park map. Be mindful of other trail users – many of the trails are shared with bikers. Trails may be periodically closed due to inclement weather. Temporary trail closures and reconstruction due to Land Bridge and Prairie construction are shown below: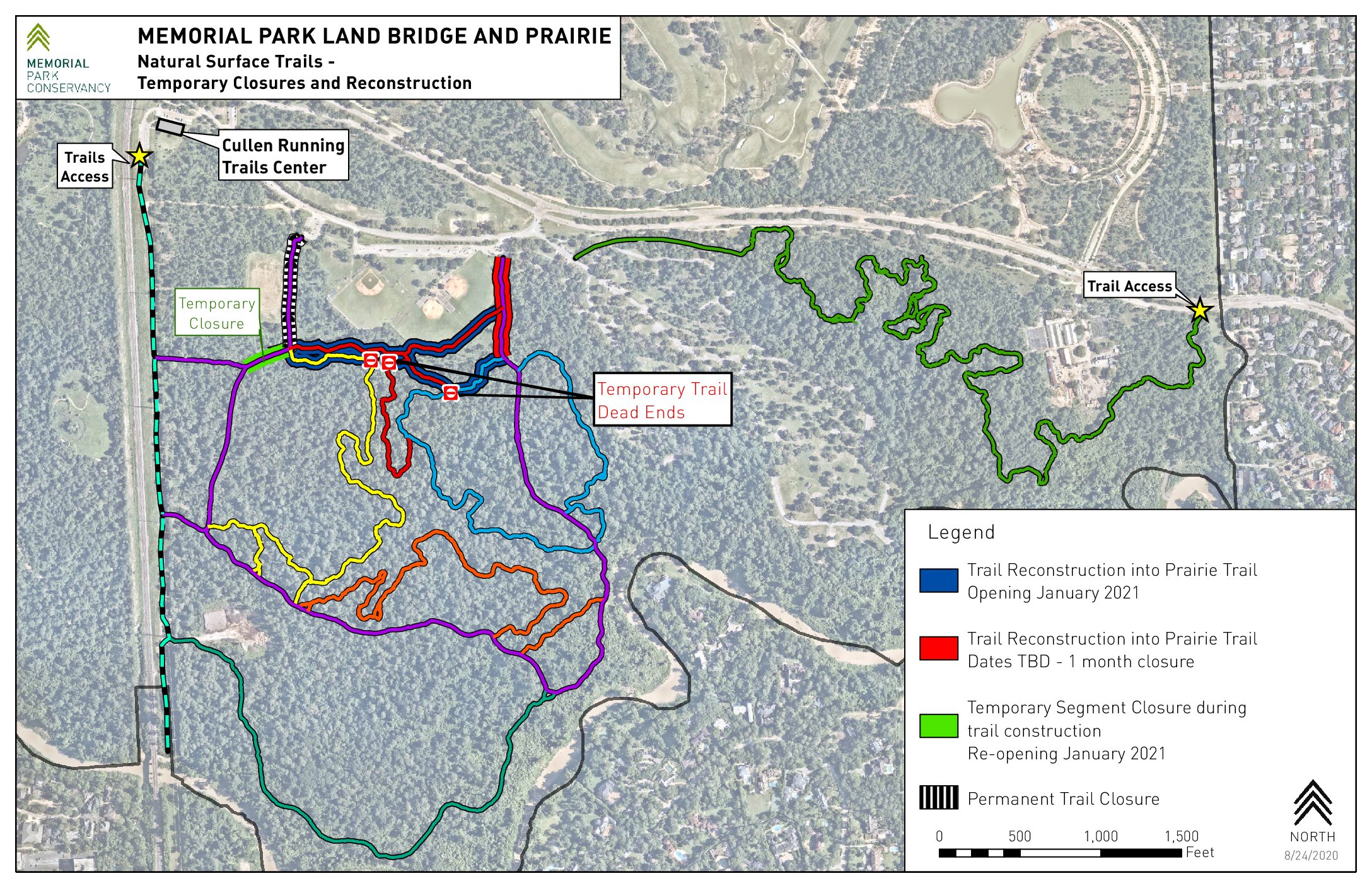 Volleyball Courts
There are four sand volleyball courts available for use at the corner of South Picnic Lane and Memorial Drive. The courts are surrounded by bleachers, picnic tables, and grassy open space. Volleyball courts do not have lights so their hours are sunrise to sunset. To reserve a Volleyball court, click here.