State of the Park: The Healing Power of Parks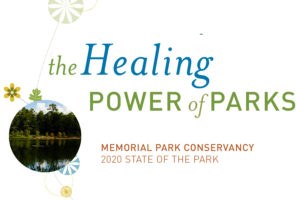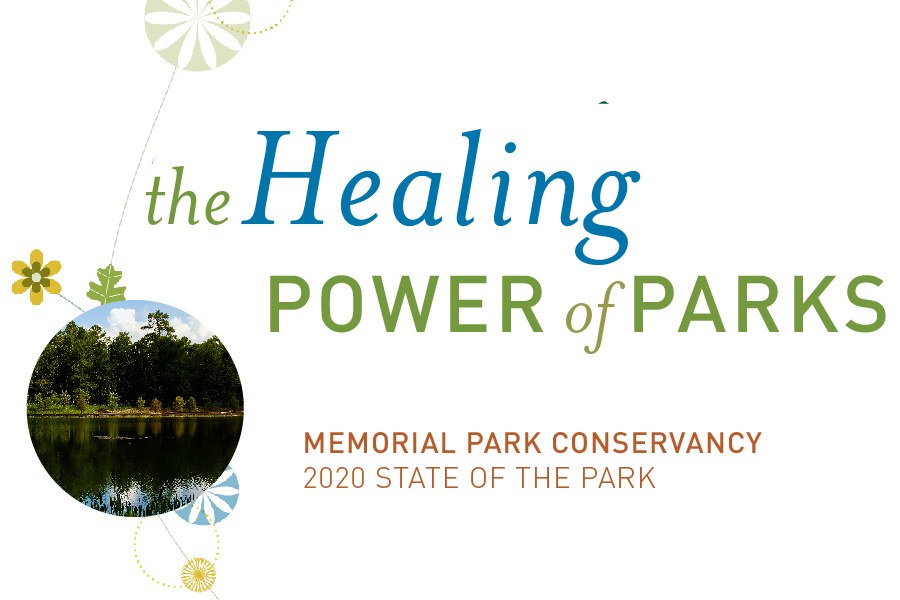 Memorial Park Conservancy's State of the Park is an annual moment to celebrate the past year's advancements and future projects at Houston's signature urban wilderness and recreation park. Shellye Arnold, President & CEO of Memorial Park Conservancy, will provide an update on the Ten-Year Plan and share future projects taking shape in Memorial Park. A panel of parks and recreation experts will answer questions on the power of parks to bring communities together, offer refuge and respite, and provide healing and peace during times of trouble.
Tickets starting at $25 and sponsorships and virtual "tables" starting at $2,500 are available now.
Park Panelists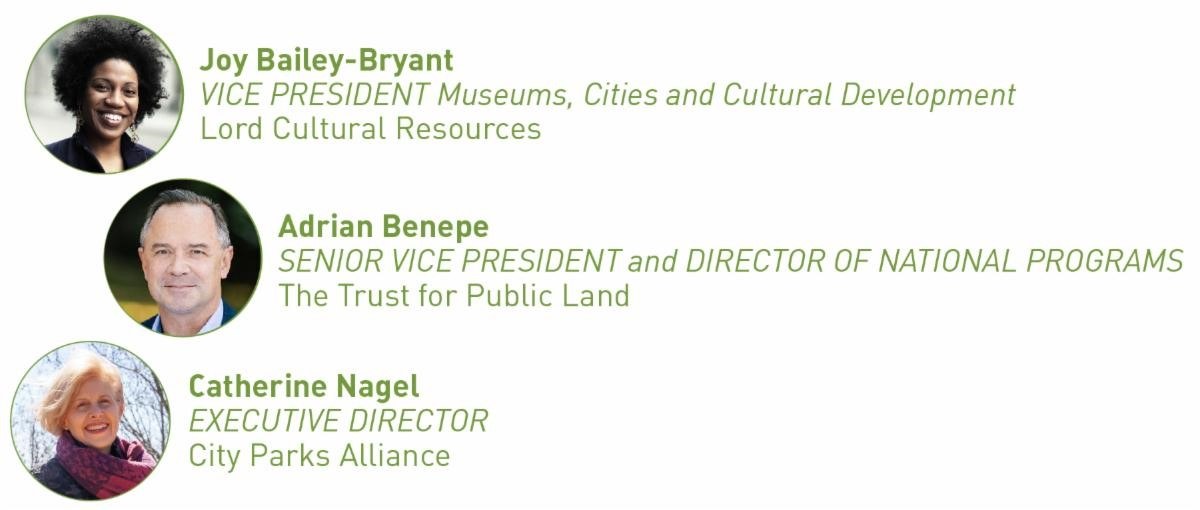 POLLINATOR SPONSOR
Rosanna & Myron Blalock /
Gayle & Richard Hightower
Crown Castle
Hobby Family Foundation
Tammy & Steve Jenkins
Moody Law Group /
John S. Moody, Jr.
Nelson Byrd Woltz
Adam Newar /
Cathy & David Wilde
Carrie & Al Pepi /
Vallette & Russell Windham
Uptown Houston
VIP INDIVIDUAL TICKETS
Eddie Allen
Claire P. Caudill
Clark Condon
Kate & Steve Gibson
Houston First Corporation
Kay Kamas
Carole Lopez
Penny & Townes Pressler
Richards/Carlberg
Tim Thomas
Barron Wallace
GENERAL ADMISSION TICKETS
Buffalo Bayou Partnership
Semmes Burns
Elizabeth Dukes
Ramsay M. Elder
Alan Ellahham
Nan Franklin
Pam Fullenweider
Claire Greenberg
Gail Hendryx
Christina Hughes
Andrew Johnston
George Johnston
Mobeen Mazhar, MD
Megan Hotze Creative
Kelli Mize
Amy Mueller
Doug Overman
Anissa Sabawala
Shane Schlemeyer &
Susan Purcell
Philip Schneidau
Ashley Small
Urban Harvest, Inc.
CONTRIBUTIONS
Lee Hamel
Chaille C. Hutcheson
Marjorie & Palmer Hutcheson
Sandi & Jim Lemming
Joanne G. Wilson