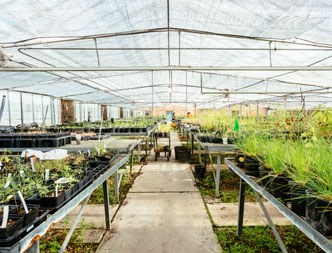 Greenhouse Growers
Native Grow Out Greenhouse Growers is a dedicated volunteer group focused on aiding the efforts of MPC's Native Grow Out Co-op with their time and talents. We meet weekly at 8am – 10am at the MPC Greenhouse. We will clean and plant seeds, fertilize plants, improve the greenhouse and replant plants that need a bigger home. Consider joining us today!
When: Every Wednesday at 8am – 10am
Where: MPC Greenhouse, 6501 Memorial Drive around to the right.
Who: Plant enthusiasts