Join our Team
Memorial Park Conservancy is committed to restoring, preserving, and enhancing Memorial Park, the signature urban park of Houston. The staff is a diverse team of gifted people with a wide range of talents and interests, both professionally and personally. We work together to create an environment where people are valued, treat each other with respect, understand the Conservancy's strategic direction, and are motivated to come in and give their very best every day. Memorial Park Conservancy is thrilled to have been named one of "Houston's Best and Brightest Companies to Work For" in 2019.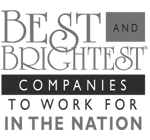 We are currently accepting applications for the following positions:
Memorial Park Conservancy is an equal opportunity employer.