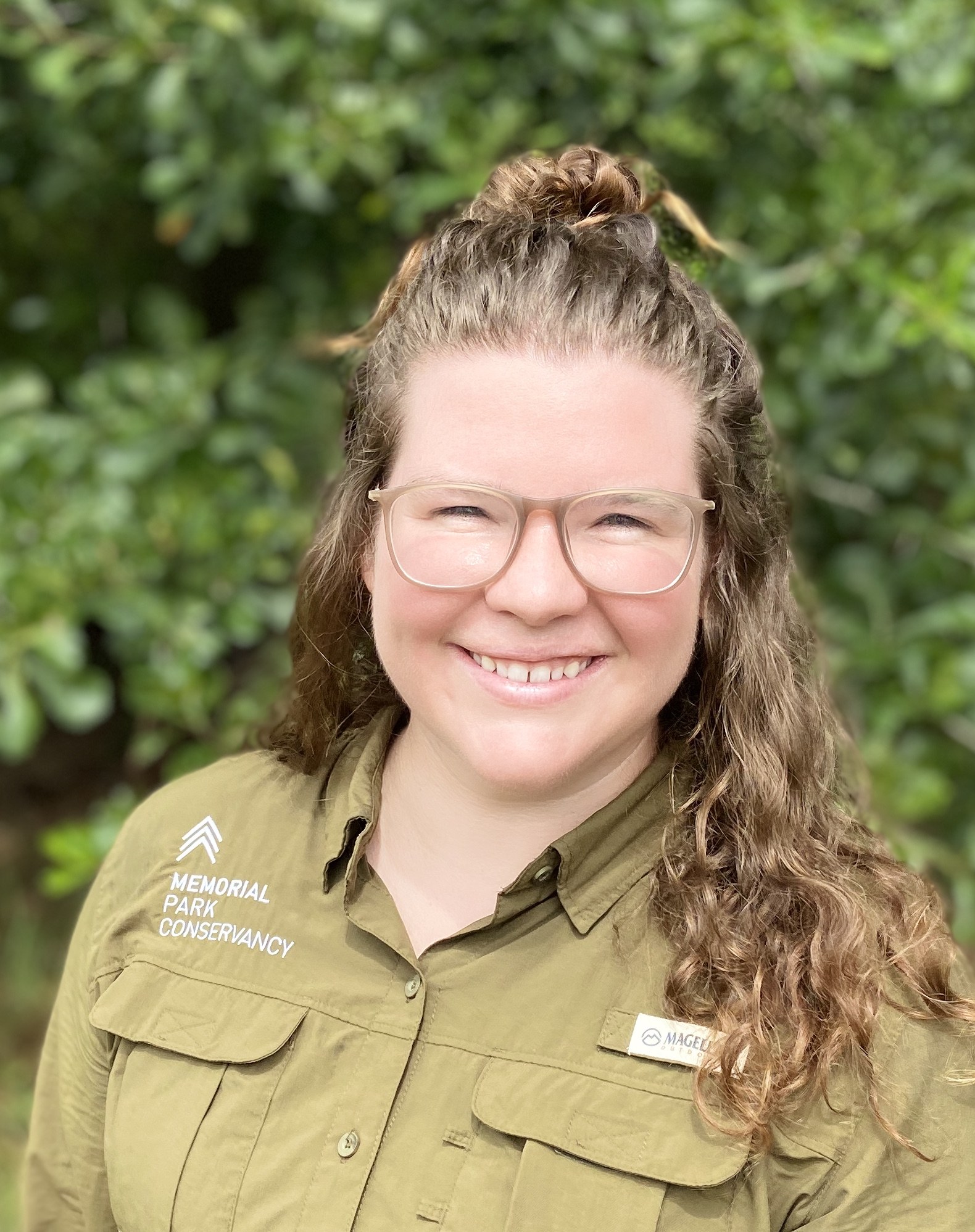 Liz Rebstad
Forestry Technician
contact
ERebstad@memorialparkconservancy.org
Biography
Liz, originally from Sarasota FL, comes to the conservancy after serving
two years with GulfCorps and the Texas Conservation Corps Houston on
coastal tallgrass prairie restoration along the Texas and Louisiana coast. While working for GulfCorps, she acquired wildland firefighting and chainsaw certifications, as well as extensive project monitoring and GIS/GPS training. She has worked with many different agencies, such as Texas Parks and Wildlife, The Nature Conservancy, NOAA, National Parks Service, US Forest Service, and other conservation-oriented non-profit organizations on the gulf coast. She went to school for Ceramics and Art History at the University of South Florida. She originally moved to Houston in 2017 to be an artist, but her love of the environment and working outdoors lead her into a career in conservation.