Memorial Park breaks ground on stunning and sprawling new land bridge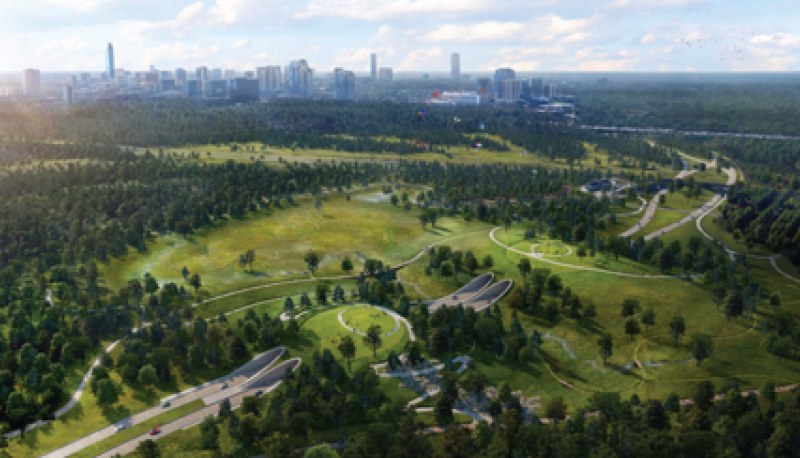 houston.culturemap.com | By Steven Devadanam
Last week, Memorial Park made headlines when it triumphantly opened its lush and verdant Eastern Glades. The 100-acre destination transformed largely inaccessible green space into a destination offering up picnic areas, native wetlands, a savanna, a pine-hardwood forest, green spaces, and miles of accessible trails.
Now, the Memorial Park Conservancy has announced that construction has begun on Memorial Park's Land Bridge and Prairie project. The 100-acre project, slated for completion in late 2022, will create a new community space with enhanced recreation opportunities for park users with "unmatched vantage points of urban skyline views," according to a press release. Memorial Park's prairie, which adjoins the Land Bridge to the north and the south, aims to re-establish endangered native Gulf Coast prairie, savanna, and wetlands.
The Land Bridge and its corresponding prairie are part of the Memorial Park Master Plan, made possible by a $70 million gift from the Kinder Foundation, and associated the Ten-Year Plan.