'An audacious idea': Construction begins on Memorial Park land bridge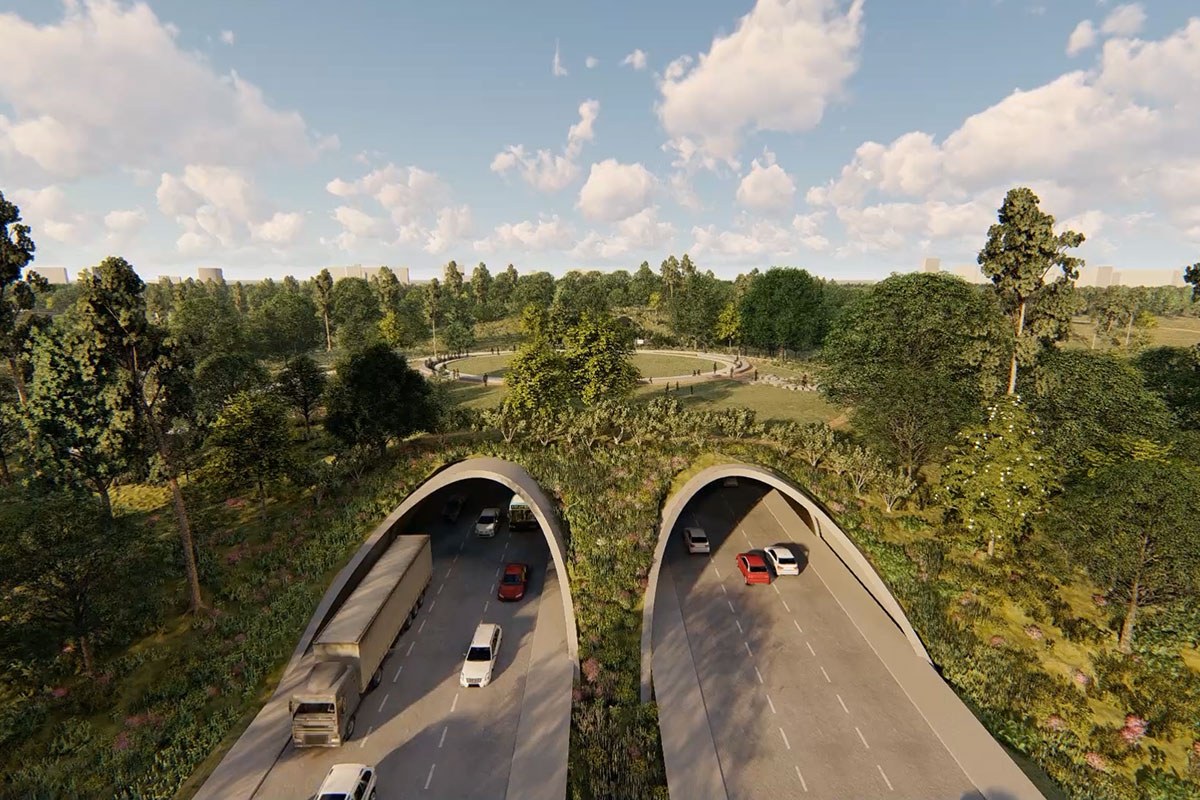 houstonchronicle.com | By Molly Glentzer
Houston's growing reputation as one of America's leading "green" cities will gain more traction this week, when construction begins on the much-anticipated land bridge across Memorial Drive.
The sexiest element of the Memorial Park master plan adopted by City Council in 2015, the land bridge is one of several projects that were fast-tracked in 2018 with a $70 million lead gift from the Kinder Foundation. Officials expect the construction to be complete by late 2022.
Reconnecting the park's long-severed north and south sides with a double mound of green space, the land bridge is designed to improve safety for humans and wildlife, enhance storm water management and restore native coastal prairie. Aside from those benefits, it also could provide Houston with a dramatic, defining landmark that makes the city itself seem more whole: From its crest, viewers will be able to see both the urban skylines of downtown to the east and Uptown to the west.