Memorial Park's Massive Transformation Begins With Opening of $35 Million Gem — When a Forest Morphs Into a Wonderland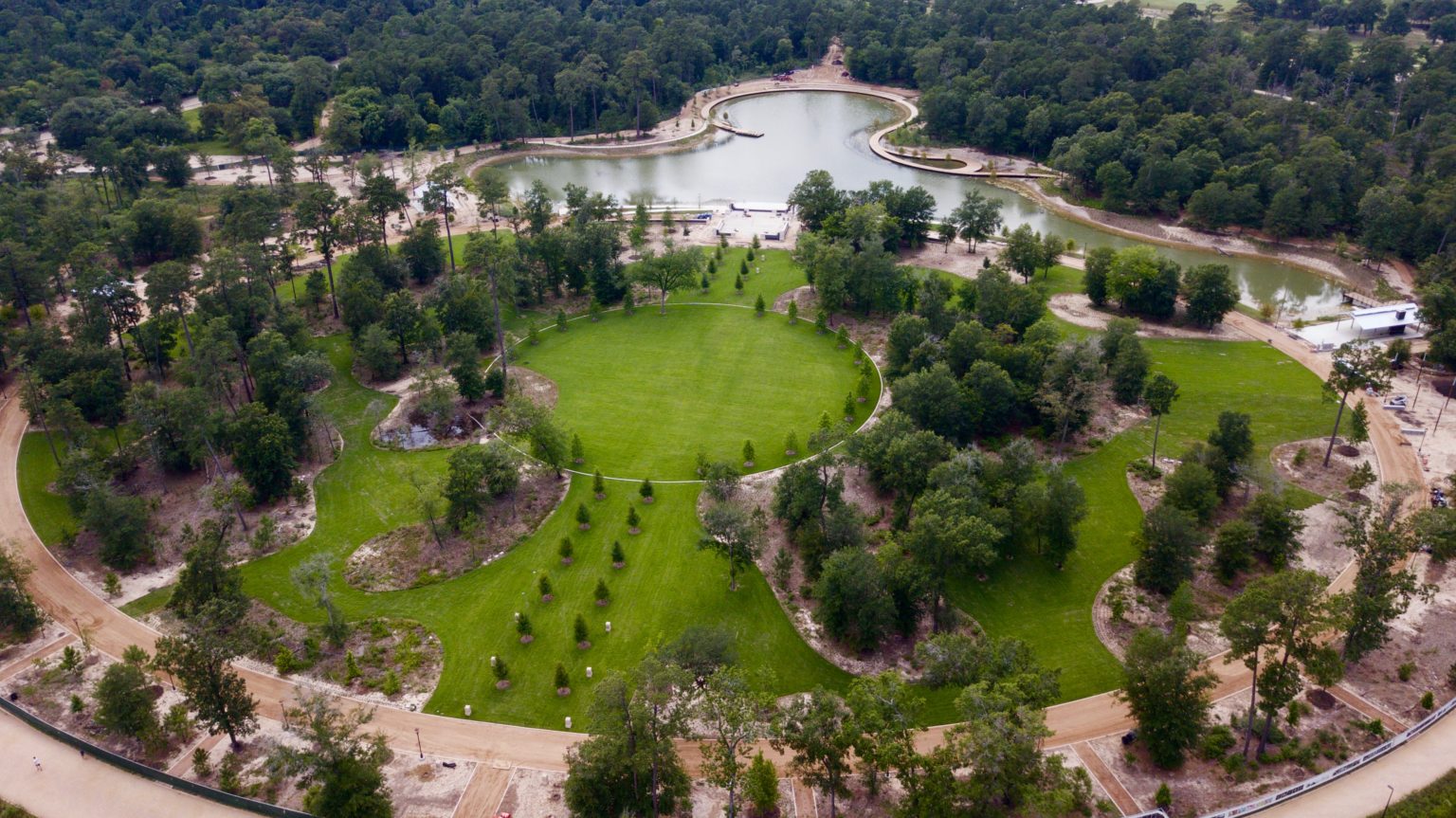 papercitymag.com | By Shelby Hodge
The Eye Candy of a Mega Lake, 100 Previously Unaccessible Acres and More Await

The official opening on Wednesday of the $35 million Clay Family Eastern Glades in Memorial Park met with little fanfare due to COVID-19. But the lack of overt celebration did nothing to diminish the glory of this transformation of 100 acres of previously inaccessible and ecologically distressed parkland into a stunningly verdant homage to history, ecology and recreation.
By Saturday, when all the construction fencing has been removed, visitors will encounter a pristine swath of picnic areas, native wetlands, savanna, pine forest, wide open green spaces and the eye candy of a 5.5-acre lake.
As someone who has spent more than two decades walking the park and playing golf there, I was quickly and happily immersed in this piece of the Memorial Park masterplan, which was designed by renowned landscape architect firm Nelson Byrd Woltz. The craggy forest has morphed into a remarkably charming, useable, sustainable corner of the 1,424-acre park.