Memorial Park unveils the highly anticipated, 100-acre Glades project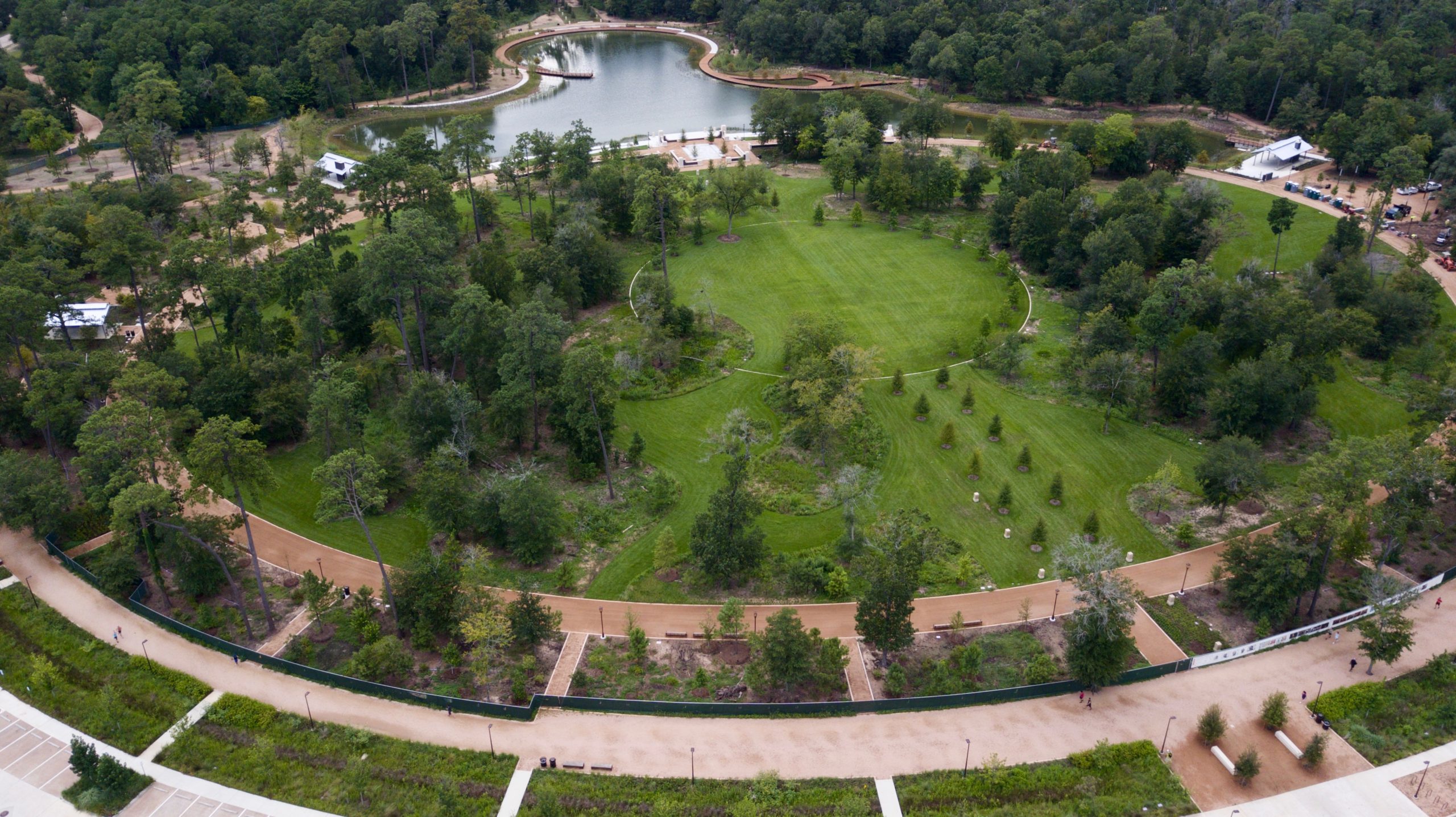 houstonchronicle.com | By Molly Glentzer
The heart of Memorial Park's new Clay Family Eastern Glades resembles a diamond ring in aerial views, with a tip of sparkling water atop its oval promenade. Indeed, a gem has been carved from 100 acres of rough.
Construction fences around a southeastern pocket of the nearly 1,500-acre green space will be removed by month's end, opening up what is essentially a new park within the park. The first major project of Memorial Park's long-simmering, long-range master plan — set to open the last week of July — has revived land that was previously inaccessible to the public.
"This was a degraded forest filled with invasive plants and drying trees, with soil that was nutritionally depleted," said Memorial Park Conservancy director Shellye Arnold.
Much of the park has been an athlete's playground of running, golf, biking, tennis and ball fields for at least 40 years, but the Glades is designed for passive recreation — relaxation, picnics and nature walks.