Joint Statement on Using Parks and Open Space While Maintaining Social Distancing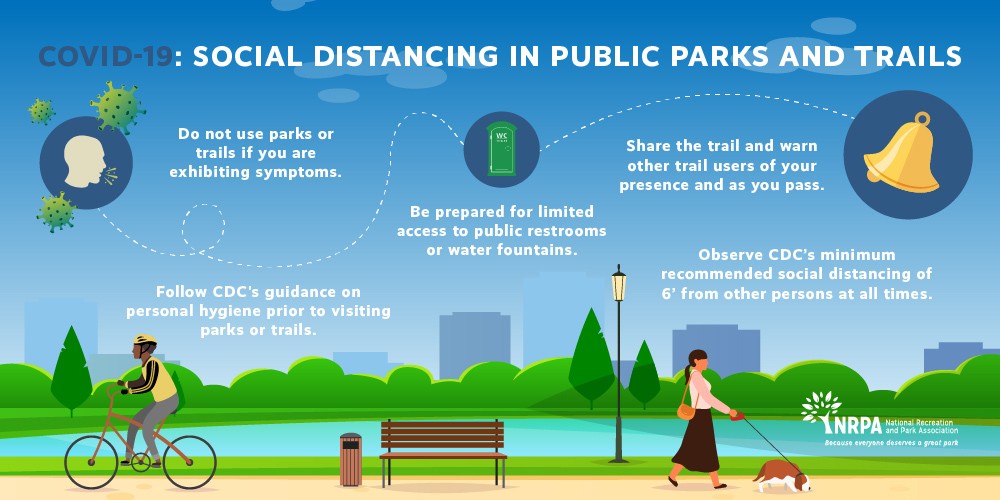 More than 500 groups nationwide support safe use of parks during COVID-19 outbreak
The National Recreation and Park Association (NRPA) prepared the following statement in support of the safe use of parks and open spaces during the COVID-19 outbreak. To date, more than 500 organizations have signed on to voice support.
Concerns about the coronavirus disease 2019 (COVID-19) outbreak continue to grip our nation. As organizations that support the power of parks and open spaces as essential resources for health and wellness, we understand that people may have questions and concerns about visiting their local parks, trails or open spaces at this time.
The Centers for Disease Control and Prevention (CDC) has flagged mental health as a top concern associated with the COVID-19 outbreak. We recognize that social distancing may take a toll on our mental health, especially during high-stress and anxiety-producing global public health emergencies. We also know that parks provide a connection to the outdoors and green space as well as opportunities for physical activity which studies demonstrate reduces stress and improves mental health.